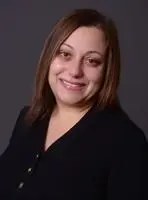 Zaza Sakhat, LICSW (she/her) is the founder and owner of Chrysalis Therapy and Wellness in Worcester, MA since 2015. It is a Collaborative practice that provides an integrative, holistic approach for serving children, adolescents, and families healing from adversity to include individual, group, family therapy, and alternative therapeutic services such as trauma informed yoga, nutrition, and occupational therapy. The mission of the practice is to foster the healing process of children, adolescents, and families as they transform through experiencing therapeutic relationships to overcome oppression, adversity, and trauma. The practice provides effective and integrative psychotherapeutic treatment needed for clients to achieve their treatment goals through accessing individual, group, and family therapy.

Being committed to social justice and activism, Zaza has an MSW from Boston University's School of Social Work (2004) with a background in working with survivors of domestic violence and rape crisis counseling, as well as working with children in public schools, residential, and community settings. She has also clinically trained and supervised social work students from the various schools in the Boston area. She has served as co-chair of a committee through the National Association of Social Workers supporting and empowering social workers of color to continue to work towards justice and change. She also has offered clinical consultation services to local non-profit organizations and public schools in the students with interrupted formal education program. Zaza has guest lectured for Lesley University on trauma and adolescents. Having served as a board member for the International Association for Social Work with Groups (IASWG) MA chapter, she has presented at the Symposiums in Boston as well as the MA chapter conferences, North Carolina, and NYC. She has also given talks at UMASS Boston and Assumption College in the clinical counseling psychology departments on engaging adolescent girls in clinical practice to include group work with refugee children. She has also presented on children in distress at local charity events as well as served on the Burma Task Force as a clinical specialist on adolescent female rape survivors. In addition, she has presented on the treatment of adolescent girls with eating disorders to local non-profits.
Stemming from a strength-based body-psychotherapy perspective, and using play, expressive art therapies, as well as dance movement therapy, cognitive and dialectical behavioral therapies, and Somatic Experiencing as theoretical approaches have proven to provide the best outcomes in healing and growth. In addition to working with trauma, eating disorders, and anxiety disorders, she also facilitates a Teen Girls Group throughout the school year, and runs Raising Girls, a parenting workshop series for parents of teen girls, plus other variation of services at her private practice to include working with BIPOC, AAIP, and LGBTQ+ youth. She is a former chair of the local private practice shared interest group for the National Association for Social Worker MA chapter, and presented on taking a leap of faith into private practice at the MA chapter Symposium. She has also completed the Somatic Experiencing Practitioner (SEP) certificate. Zaza uses mindfulness meditation and yoga practice to guide her path in life.